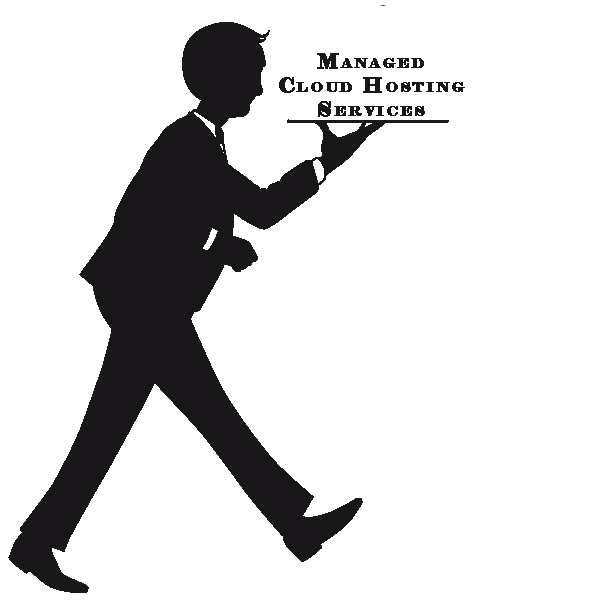 Creating a website and managing it every day is a tedious process. Also, it requires a reasonable amount of technical understanding of web hosting hardware and software. Talking about web hosting, there are numerous options available like Cloud Web Hosting, Shared Hosting, VPS, Dedicated Server Hosting, etc. If you are new to running and managing a website, then the entire process can be overwhelming, to say the least. This is where managed hosting services come to your rescue. Today, we are going to discuss one of the most preferred hosting services by beginners – Managed Cloud Web Hosting.
In Cloud Hosting, your website data is stored on a large network of interconnected servers. The website resides on a server, while the data is mirrored across three locations. This ensured efficient data backup and recovery.
Cloud Hosting services are available as Managed and Unmanaged plans. For those who are new to web hosting, managed plans ensure that the team of technical experts hired by the host manages OS and hardware upgrades, the security of the website, and access to ports. Here are some reasons why beginners should opt for Managed Cloud Hosting services:
1. Managed Cloud Hosting services are Cost-Efficient
Web hosting services are available in different packages at different prices. Many new website owners underestimate the amount of time and effort required to manage a website and opt for unmanaged services because they are cheaper than managed services. However, the costs associated with hiring the required technical professionals to manage the technical aspects of the website soon go out of hand. With managed services, the web host takes care of all the technicalities of the website. This makes managed services cost-efficient.
2. Websites are more secure with Managed Cloud Hosting services
As a website owner, one of your biggest concerns will be the security of the website. With viruses and hackers playing mischief with websites around the globe, a new site owner can get intimidated by the amount of effort it can take to keep a site secure. When you opt for managed services, the web host ensures the security of your website by installing the latest antivirus and antimalware software. It also runs regular checks to identify security vulnerabilities and takes proactive steps to keep threats at bay.
3. 24×7 Technical Support
As we mentioned earlier, website management is technical. Apart from the regular technical maintenance tasks, your website can face a technical issue at any time. While the web host will take care of the server-related issues, you might need to fight some technical glitches yourself. At such times, having a support team to guide you is a must. Managed hosting services offer 24×7 technical support to help you get through any technical problem.
4. Automated site Backups
Regardless of the security measures deployed by your web host, you cannot deny the possibility of a hacker or a virus creating havoc on your website. At such times, it is important to have a recent working version of your site backed up. By immediately restoring the backup, you can ensure that your site suffers minimal to zero downtime when problems arise. In Managed Cloud Hosting services, the web host takes daily backups of your website. This facility is usually not available with unmanaged services.
Summing Up
Hence, as you can see, Managed Cloud Hosting services have been designed keeping beginners in mind. While new site owners can manage their websites themselves, managed services free their time and allow them to grow their business rather than think about site management. If you are new to website management, then do consider managed services while buying a hosting plan for your site.
Related Posts